Robert's Photography
Video & Internet Services

Presents
La Florida Festival
Columbus Day Weekend
October 8th, 9th and 10th
Paul Morris Park 1401 Paul Morris Drive in Englewood, FL
I visited the La Florida Celebration on Saturday October the 8th...
and I stopped by for a few pictures for this website... but it seemed
that there were other "pirate" celebrations going on that weekend
and many of the expected pirates had not yet shown up for this event.
Taking a short walk around the grounds
I found this lovely Native Americn Maiden playing a flute
I also found Ed WindDancer doing some Native American Dance
which includes native american music and some excellent story telling
by WindDancer explaining many of his moves.
You're never too young to learn to dance :)
There were a dozen booths around the campgrounds that
were selling their wares such as these fur and feather peace pipes
and headdress feathers
Some really interesting cactus grafting, where they graft the bloom
from one cactus onto another kind of cactus... and they grow just fine.
| | |
| --- | --- |
| | |
| All uniquely done... | Some of them actually seemed to speak to you :) |
Robert's Photography - Video
& Internet Services

Need a Professional Photo's of your next Event ?
Always learn something new at these events

This T-Pee is made with several long poles

While this one is made with a single pole
in the center

And includes indoor heating
There were other kinds of homes set up. This one made from animals hides and decorated with artifacts... and with a bear skin rug... I think :)
There were other more reliable tents set up around the camp area
A casual lean-to for everyday travel
And some more suffisticated set-ups with tents with awnings
With interesting antiques and collectibles on display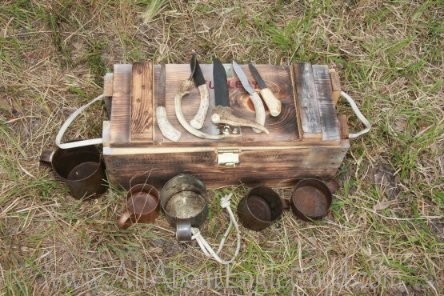 And one fixer-upper :)
I only found a couple of pirates
at the event on Saturday
One was this cute sweepstakes pirate
And the only other had this fully stocked pirate store
---
The POD
(Picture of the Day)
Sybille Hummingbird & Ed WindDancer
Stop by my POD PAGE for lots of other interesting photos that are changing all the time
---
Robert's Photography - Video
& Internet Services

Need a Promotional Photo or
Music Video of your Act ?
Check out my awesome
All About Englewood Florida
Englewood Small Business
Robert's Photography - Video
& Internet Services

Need a new website or a photo web page?

Prices start at only $60 per year
I Guarantee First Page Google listings
or
I'll give you another year of advertising for FREE*

Need more exposure for your business ?
Know someone that
Needs to Relax ???

Looking for the PERFECT Gift ?

Enjoy this Spectacular
Sunset Relaxation DVD

Only $19.95 with FREE Shipping
Manasota - Boca Grande - Palm Island - Don Pedro - Cayo Costa
---
All About Englewood Florida
Englewood Small Business
These photo web pages were built with
a screen resolution of 1024 x 768
Need a photographer for your next event ??
Robert Shainline
P.O. Box 906
Cape Haze, FL 33946
---

Pictures of Englewood Florida
pictures from Englewood Florida
pictures of American Indians
pictures from the La Florida celebration in Englewood Florida
Pictures of pirates
All photographs copyrighted by Robert Shainline 2010


Member of the
Englewood Chamber of Commerce

Member of the
Boca Grande Chamber of Commerce

President of the
Englewood Executive Network

photographer in Englewood Florida

---
---

Key Words

---

* Limited time offer
Advertising, Aerials, Animals, Anniversaries, Anything Legal, Architecturals, Art, Art Nude, Automotive, Aviation, Beach Photography, Beach Portraits, Beauty, Black & White, Boudoir, Business Portraits, Canvas Prints, Child Portraits, Commercial, Concerts, Costume, Destination Weddings, Digital Photography, Digital Video, Documentary, Editorial, Engagements, Entertainment, Environmental, Equestrian, Events, Executive Portraits, Families, Family Portraits, Fashion, Fine Art, Food & Beverage, Giclee Printing, Glamour, Head Shots, Headshot, Healthcare Facilities, Industrial, Interiors, Jewelry Photography, Landscape, Legal Photography, Lifestyle, Location, Model, Model Portfolios, Models, Natural Light, Nature, Outdoor, Panoramic, Parties, People, Pets, Photographers, Photojournalism, Photos, Pin Up, Portrait, Portraiture, Product, Real Estate Photography, Reunions, Senior Portraits, Special Effects, Sports, Stock, Team Photography, Tourism, Travel, Videography, Virtual Tours, Wedding Photographer, Weddings, Weddings on a Budget